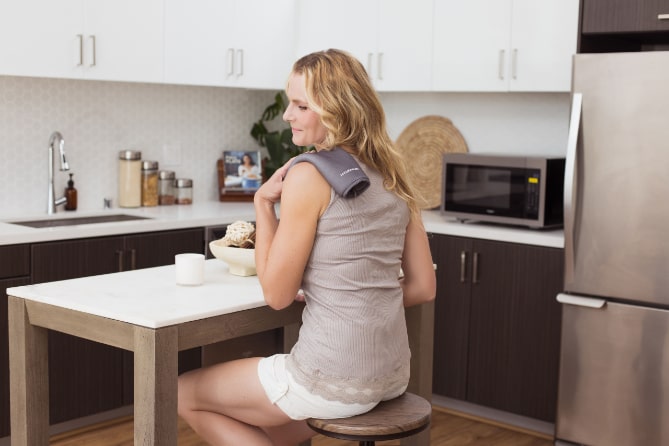 Your Thermosleeve can last you for years when properly taken care of. We've listed a few instructions to help you do just that.
• To clean the Thermosleeve, just air for a few minutes and pop it back into the storage pouch
• Store in the resealable storage pouch after drying; this prevents the Thermogel™ from drying out in the freezer or in drier climates.
• We do not recommend wearing the Thermosleeve overnight or for several hours at a time, as this may cause the Thermogel™ to dry out.
• Do not heat up the Thermosleeve for more than 40 seconds.
• Do not freeze the Thermosleeve without putting it inside the storage pouch first.
• Do not allow your child to play with your Thermosleeve; they might accidentally puncture it and will affect its ability to retain heat/cold.