The Atom is a device that uses percussive therapy to increase blood flow and block pain signals, bringing about improved recovery and immediate pain relief. Percussive therapy also releases knots deep within the muscle, effective for relieving stiffness and related pain.
Here's why Atom gives you the most relaxing massage you deserve anywhere, anytime:
Atomic Size
We spent more than a year working with expert industrial designers and engineers to build the Atom. After months of research, prototyping, and testing, we finally found the perfect configuration to ensure the Atom retains its small size while still not sacrificing our promise of quietness and power.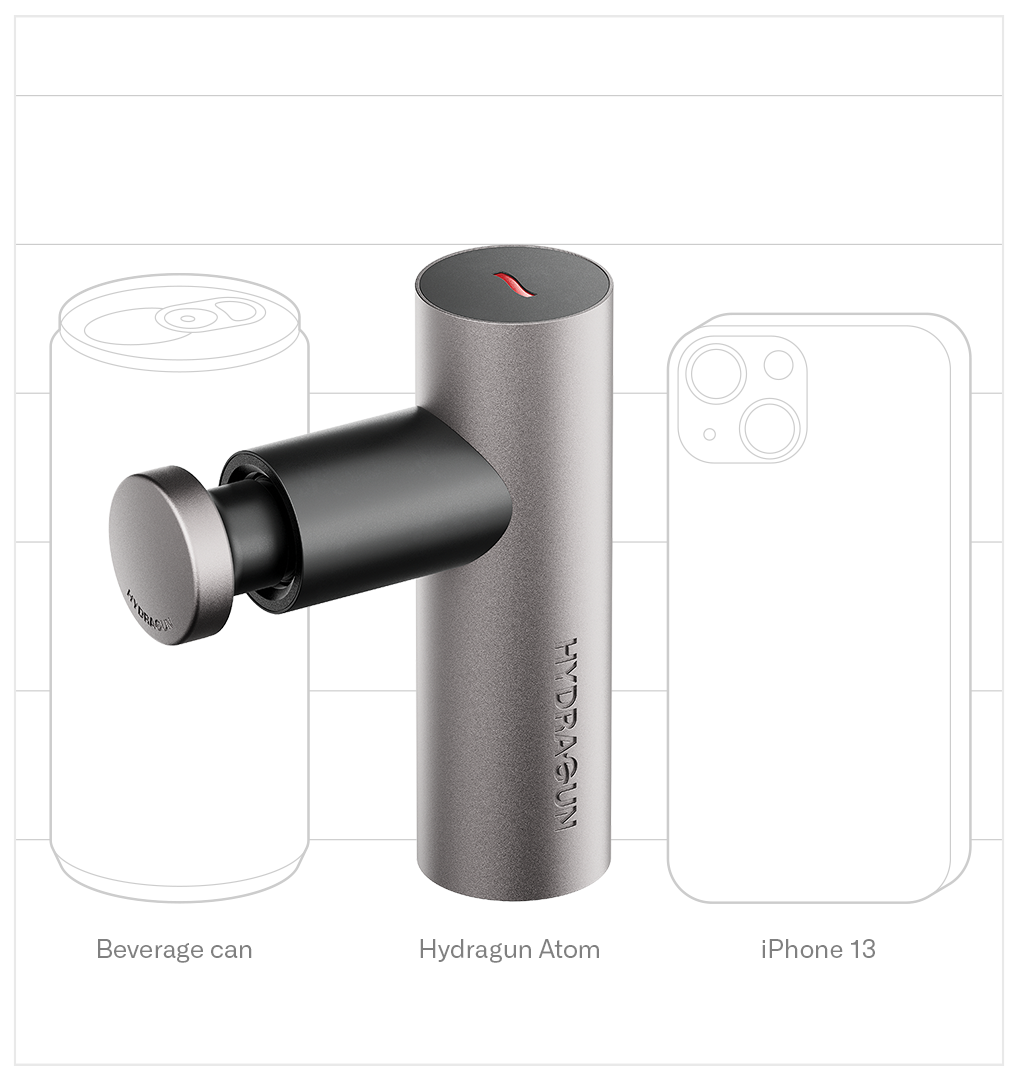 Measuring at a mere 1.77 inches, the Atom is only slightly bigger than an iPhone 13. Now you can slip it into your bag, and use it anywhere you please.

Atomic Power
The Atom massage gun is powered by the new and improved SmoothDrive-m™ motor technology. At 50% smaller size than its predecessor, the Atom delivers more punching power for greater relief and recovery, at an impressive speed of 50 percussions per second and an output force of 17.6 lbs.